POEM@home implements a novel approach to understanding aspects of protein structure. Please help by joining POEM@home so we can solve the scientific mysteries and decipher the biological information encoded in proteins of unknown structure.
POEM@home project URL; http://boinc.fzk.de/poem/
About POEM@home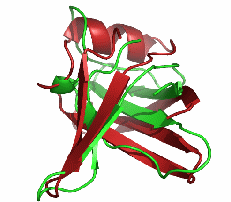 POEM@home is based in
Forschungszentrum Karlsruhe
, one of the biggest science and engineering research institutions in Europe and funded jointly by the Federal Republic of Germany and the State of Baden-Wuerttemberg.
Proteins are the nanoscale machinery of all the known cellular life. Amazingly, these large biomolecules with up to 100,000 atoms fold into unique three-dimensional shapes in which they function. These functions include all cellular chemistry, energy conversion and transport, signal processing in the brain, and many others, often with an efficiency unmatched by any man-made process. Protein malfunction is often related to diseases and thousands disease-related proteins have been identified to date, many with still unknown structure.
To understand, control or even design proteins we need to study protein structure, which is experimentally much harder to obtain than the information about the chemical composition of a specific protein.
By joining this project you will contribute to a computational approach to
* predict the biologically active structure of proteins
* understand the signal-processing mechanisms when the proteins interact with one another
* understand diseases related to protein malfunction or aggregation
* develop new drugs on the basis of the three-dimensions structure of biologically important proteins.
POEM@home implements a novel approach to understand these aspects of protein structure, which lends itself very well to worldwide distributed computing. The scientific approach behind POEM@HOME is a computational realization of the thermodynamic hypothesis that won C. B. Anfinsen the Nobel Prize in Chemistry in 1972.
POEM@home is a purely academic, non-profit project to improve our understanding of biomolecular structure and function. All substantial result of POEM@home will be published in international peer reviewed journals with proper credit to the POEM@home volunteers.
Short video about Protein structure
.