Get involved in this website and the United BOINC community
The primary goal of this website is to promote BOINC and all the projects that use BOINC software. We want to spread the word about BOINC and these projects across the Internet in any way we can. But to spread the word, this website needs more than just a few logos to promote the projects. We need all the latest news and information about the projects to keep people interested. We want to build a sense of community spirit here and get people more involved in the website so we need your ideas and your help.
We need your help here!
There are many ways that you can get involved here and help out with whatever skills you have. You don't need any qualifications to be part of the team. Just read through the list below and you will find lots of ways to get involved in the community on this website.
What do I have to do to get involved here?
To get involved in any of the groups or activities listed below, first you need to register an account on the website. You will also need to register on the forum as the website and forums are separate. Then just post a message on the forum to say hello and tell us in what way you would like to help out.
List of stuff we need your help with!
These are just some of the tasks we want your help with.  
BOINC Internet promotions team
That is what this website is all about. We welcome your ideas about promoting BOINC and the projects in any way we can. Chat on the forum and share your thoughts and ideas for how we can spread the word about BOINC across the Internet.
Article writers
Do you have the ability to write good quality articles? Do have a website blog or have you ever used a website article editor or WYSIWYG editor? Then we need you badly. We need lots of people who are willing to write articles for this website on a variety of topics about BOINC software, BOINC project articles, computing articles, user's community blog and anything else that might be cool to read about. Post a message on the forum and let's see how you can get involved.
BOINC news team
We need your help to go and get cool news about all the various BOINC projects. We don't want the usual news you see on most project websites about server trouble and no work avalable. We want you to read about what's actually happening with the projects. What scientific progress are they making and what are the latest breakthroughs in technology that are happening in the various scientific fields. Get involved in the project news team and write articles about the projects and add them to the news here.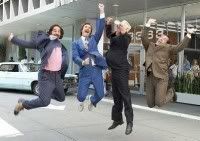 United BOINC website team
If you have Internet skills and you are good with website design, html, css, flash and stuff like that, we want to hear from you! There are many things we would like to have on this website and we want your help in developing this website to add more features. Post a message on the forum and let's see what cool stuff we can do with this website.
New BOINC project spotters
Are you any good at finding new BOINC projects?. Well help us find new BOINC projects and get some information about the project, its goals and what its about. Then come back and write an article about the new project.
Images and graphics team
Are you any good at making images, editing images and graphic design? Can you make cool logos, buttons and banners? We need your help to make stuff to help promote the projects. So get cracking and make some cool stuff. Then we can add it to the website.
BOINC image bank scouts
To write cool articles about the projects, we need lots of images and pictures that relate to the projects and science in general. We are not talking about project logos, we want to build an image bank where the writers for United BOINC can go and get images for an article they are writing about a project. If we are writing about climate change, we would like cool images that will make an article interesting. We need links to places with cool images and a good collection of images to pick from.
BOINC videos and film crew
Do you have the ability to make short movies, edit them on your PC and upload them to websites like Youtube? Then we need you help! We want to assemble a BOINC video and film crew here that are willing to make and edit short movies about the BOINC projects and upload them to Youtube. We also need help to find any BOINC project related movies that are out there on the Internet. Post a message on the forum and find out what's happening!
Forum help and support team
Are you any good at helping users to get started with BOINC and solve some of the problems that occur?. Well we need you to help here on the forum. Read through the messages and help anyone that needs a helping hand.
Forum posters
If you just want to hang out here for a while, we welcome everyone with an interest in BOINC projects. Feel free to hang out in the forum for a while and chat about your favorite projects or whatever the latest gossip is in the BOINC world.
Forum moderators
Over time, the people that are most active and help out on the forum will be promoted to moderators.